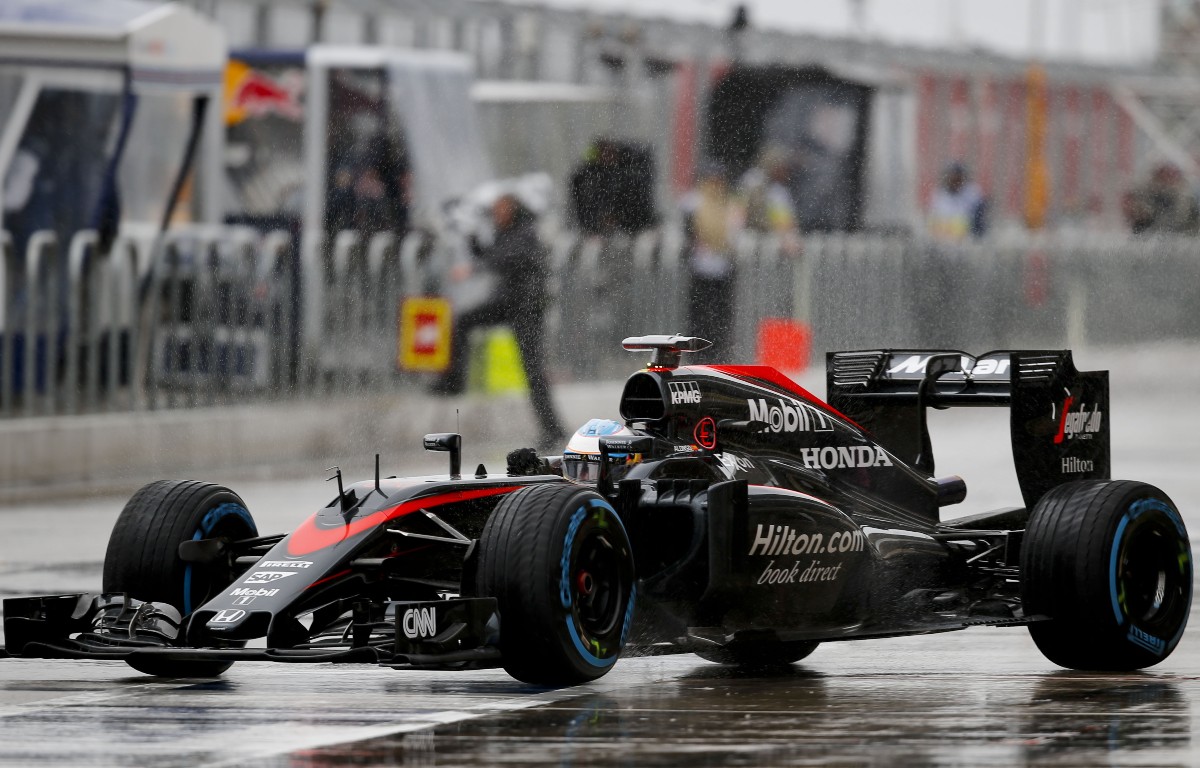 "Mutual respect" has caused past problems between Honda and the McLaren F1 team
[ad_1]
Honda believes the communication problems, born of immense respect between them and McLaren, contributed to the failure of their reunion.
Hopes were high for McLaren when they went from Mercedes power to reconnect with Honda for 2015.
The duo had already enjoyed great success together between 1988 and 1992 when McLaren won four Honda manufacturer titles in the span of five seasons.
Optimism reigned then when Honda returned as an engine manufacturer alongside McLaren in 2015, with the Woking team looking to bounce back from a 2014 campaign that had brought in just two podiums.
The reunion failed to reclaim former glories, however, with poor reliability and inferior power output, meaning McLaren failed to finish on the podium during their three-year stint with Honda. before separating at the end of 2017.
And the main problem Honda felt was not a lack of mutual respect. Instead, there were too many.
F1 Testing, Circuit Paul Ricard, December 19, 1992. Exceptional sound and a rare sight from Michael Andretti in a McLaren-Honda MP4 / 7A. # F1pic.twitter.com/q1RhepPadz

– F1 in the 1990s 🚦🏎🏁🏆🍾 (@ 1990sF1) 20 December 2021
Quoted by Motorsport.comHonda Formula 1 boss Masashi Yamamoto said: "Since McLaren's time we have learned a lot from them, but we think we have too much mutual respect.
"That's why we had maybe a little bit of a lack of communication and then it was a shame that the project did not go well."
Ironically, it was after the McLaren relationship ended that Honda started to gain a foothold in Formula 1.
By teaming up with Toro Rosso, Honda has done enough with the Red Bull junior team to convince the parent company to also go for Honda power from 2019.
Red Bull returned to the top of the Drivers' Championship in 2021 thanks to Max Verstappen. But in a recurring theme, Honda has now left Formula 1 once again, with the company instead focusing on its carbon neutral project.
Honda will assist Red Bull next season, but engine development will be the responsibility of the team after the formation of Red Bull Powertrains.
"Leaving F1 was a very big decision for Honda, and it was for carbon neutrality and also for customers around the world," said Yamamoto.
"Although we had good results this year, we never had a discussion to stay here."
Asked to pick a highlight of Honda's final F1 stint, Yamamoto, speaking ahead of Max Verstappen's World Championship triumph, said: "The best moment for me is the Australian Grand Prix in 2019, the first podium with Red Bull Racing. Also, of course, Austria 2019, the first victory with Red Bull.

[ad_2]